Why do lesbians need a day of visibility, you might ask? Well, as with other people from the LGBTQ+ community, lesbians have generally been erased from history, and still struggle to gain recognition in social and public life. In the late 19th and early 20th centuries, lesbianism was pretty much invisible, as it was not even considered worth legislating against. Laws in the UK and Germany, for example, prohibited male homosexuality and homosexual acts, but made no mention of women who had sex with women. Women are poorly served by history books and the media in general; lesbians more so. Rather than accepting that historical figures who are women have intimate relationships with each other, their relationships are considered friendships, all too often.
Similarly, in the current context, being a lesbian is considered at best irrelevant and at worse, a hindrance to public and professional life. Yet we desperately need more lesbian role models and visible leaders in all walks of life who are celebrated for the diverse and incredible people that they are, which includes celebrating their sexuality and identity.
In this blog post, I would like to give mention to some visible lesbians, and, remind you all that whilst being visible is a risk (as I know all too well) it is also a strong statement of intent. I was warned that being 'out' as a lesbian would negatively affect my academic career. I chose to become an activist and leader of the Staff LGBT+ Network in order to use the unique knowledge and skills I have and to develop that knowledge and understanding better, in order to advocate for equality and rights for all. I want to be successful BECAUSE I am a lesbian, not despite that fact. It is not all that I am, but it is part of who I am. It makes me a better leader because it has enhanced my awareness of diversity and seeing people as whole people. It makes me a better researcher because I can design studies more inclusively. It has made me a better teacher because I can provide inclusive education and address inequalities and actively educate others about inclusion, prejudice and discrimination. And it has made me a better writer because it has required me to try to understand people as vastly complex beings in a radically diverse and difficult social landscape.
Here are some lesbians we should be celebrating for being visible, some of them at times when being known as a lesbian was a great deal more risky than it is today. I look forward to a day when it is no longer a risk to be a lesbian and to be known publicly as such. I look forward to a day when there is no risk at all in being LGBTQ+. I look forward to a day when being an openly lesbian member of government is not something new. Until that day, I will celebrate lesbian identity alongside all the other dimensions of identity in our rainbow of personhood.
Happy Lesbian Visibility Day!
Alys Einion, Chair, Swansea University LGBT+ Staff Network.
Jane Addams, 6 Sept 1860 – 21 May 1935 (U.S.A)
(posted by Jo Waller, Senior Library Assistant, South Wales Miners' Library).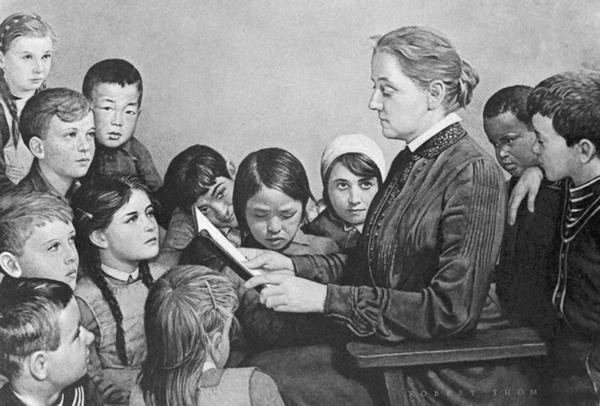 Jane Addams, recognized as the founder of social work in the U.S.A. A pioneer of settlement activism: a reformer; social worker; public philosopher; sociologist; protester, author and women's suffrage leader.
In 1889 she co-founded Hull House in Chicago, with her partner Ellen Gates Starr. Residents of this 'settlement house' engaged in research on housing; midwifery; tuberculosis, local public health and a variety of social issues. Addams' Hull House night school was a direct forerunner of continuing education programmes offered by many universities today.
In 1919 Addams founded the Women's International League for Peace and Freedom, for which she was awarded the Nobel Peace Prize in 1931.
Throughout the "Progressive Era" (1890s to 1920s) in the United States, Addams was an influential and prominent reformer, advising both Presidents Theodore Wilson and Woodrow Wilson on social reform, public health and the needs of underprivileged children.
Maureen Colquhoun. 12 Aug 1928 →
 (posted by Jo Waller, Senior Library Assistant, South Wales Miners' Library).
British economist and former, occasionally controversial, Labour Party politician. At the general election of February 1974 Colquhoun was elected as M.P. for Northampton North. One of her more contentious acts was to join with nine other Labour M.Ps in advocating an "alternative policy" on Northern Ireland, which included the proposal to remove all British troops.
In January 1977 she made a badly misjudged comment regarding Enoch Powell, but by February had forcefully recanted and affirmed her support for a fully multi-racial society.
Controversy once again loomed in 1979, when on 6 March Colquhoun introduced the Protection of Prostitutes Bill in the House of Commons, arriving with fifty sex workers to campaign for the decriminalisation of prostitution.
Maureen Colquhoun was the first openly gay British M.P and was a victim of misogyny and homophobia. In September 1977 she was deselected by members of her constituency party's General Management Committee, who cited, amongst other spurious reasons, her "obsession with trivialities such as women's rights". This ruling was overturned in January 1978, but with the General Management Committee unwilling to back her, she lost her seat at the 1979 general election. Following this defeat Colquhoun remained in politics as an assistant to a variety of Labour M.Ps.
Maureen lives in the Lake District, where she remains active with both community and environmental issues.
Jane Castor – First Lesbian Mayor of Tampa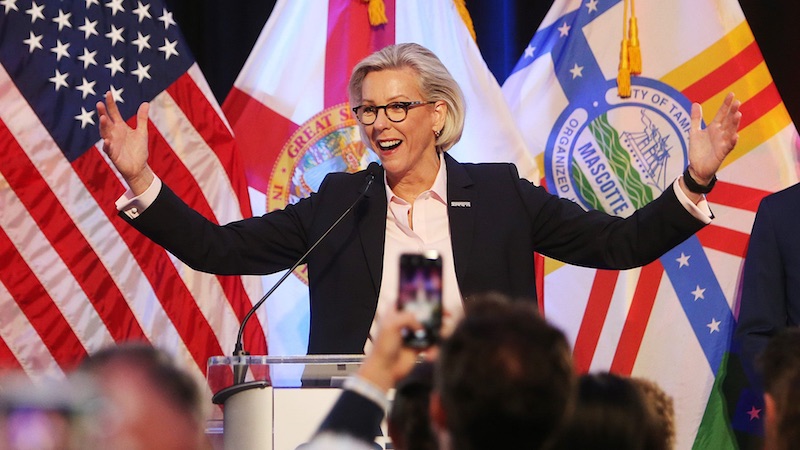 The first openly LGBTQ mayor of Tampa and the first openly LGBTQ person ever elected mayor of a top 100 city in the Southeastern United States. She also becomes the third out lesbian to win a big city mayoral race this month, following in the footsteps of Lori Lightfoot of Chicago and Satya Rhodes-Conway of Madison, Wisconsin.
Alys Einion April 25th, 2019
Posted In: Uncategorized
Tags: LGBT+